Getac EX80
Sealed for safety.
The ruggedly designed EX80 tablet delivers Windows touchscreen technology to the frontlines of the oil and gas industry.
Sealed for safety.
Certified for duty under harsh conditions and where fire hazards may be present, the EX80 brings image clarity, precision input ability, and maximum safety, along with the proven power of the Windows 10 operating system, wherever work takes you.
True mobility across hazardous zones
The fully rugged EX80 tablet offers great convenience and productivity in a single intrinsically safe mobile device that allows cross-zone operations in Zone 1, Zone 2, and non-hazardous areas. The EX80 has passed extremely stringent tests for explosive environment and received certifications from a reputable third party. The EX80 is certified with ATEX & IECEx Zone 0/20 and UL913 Class I/II Division 1.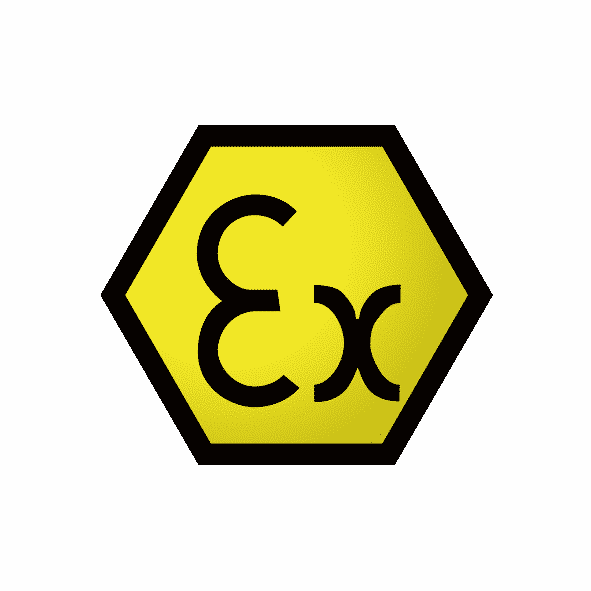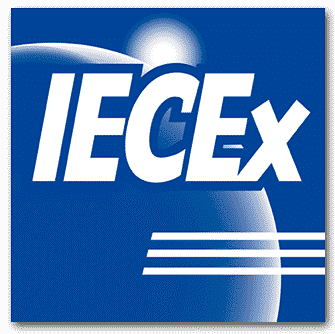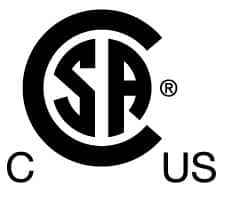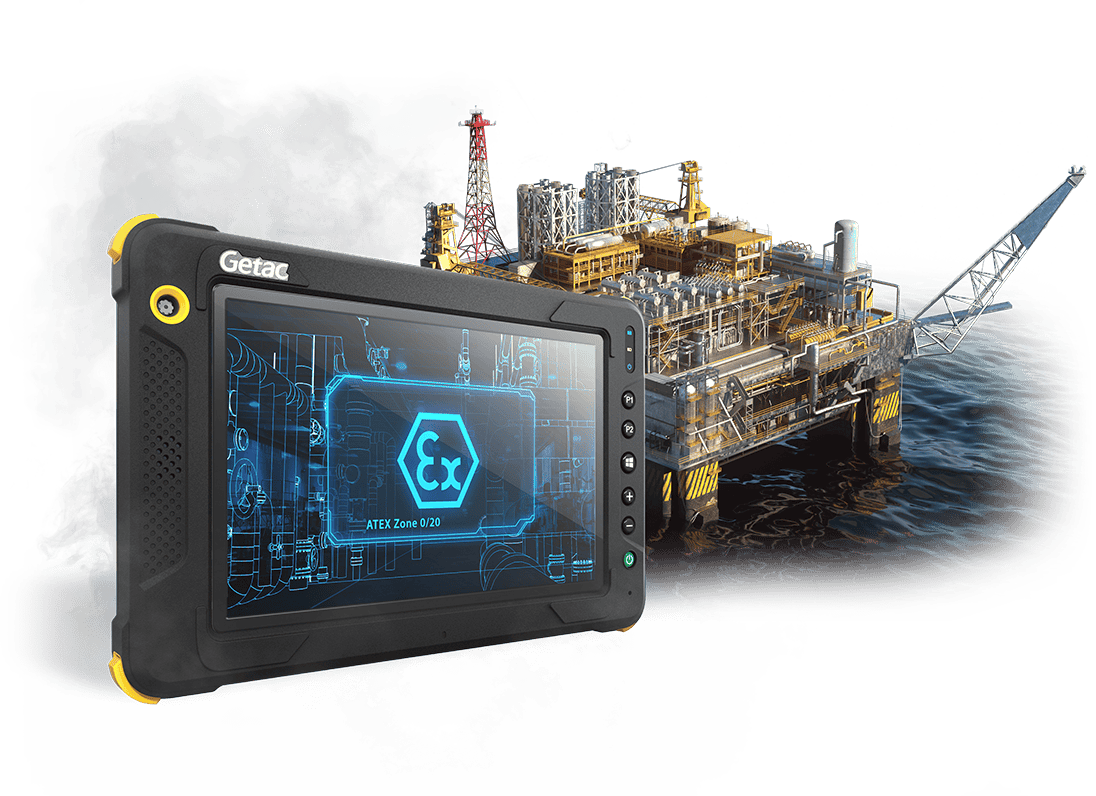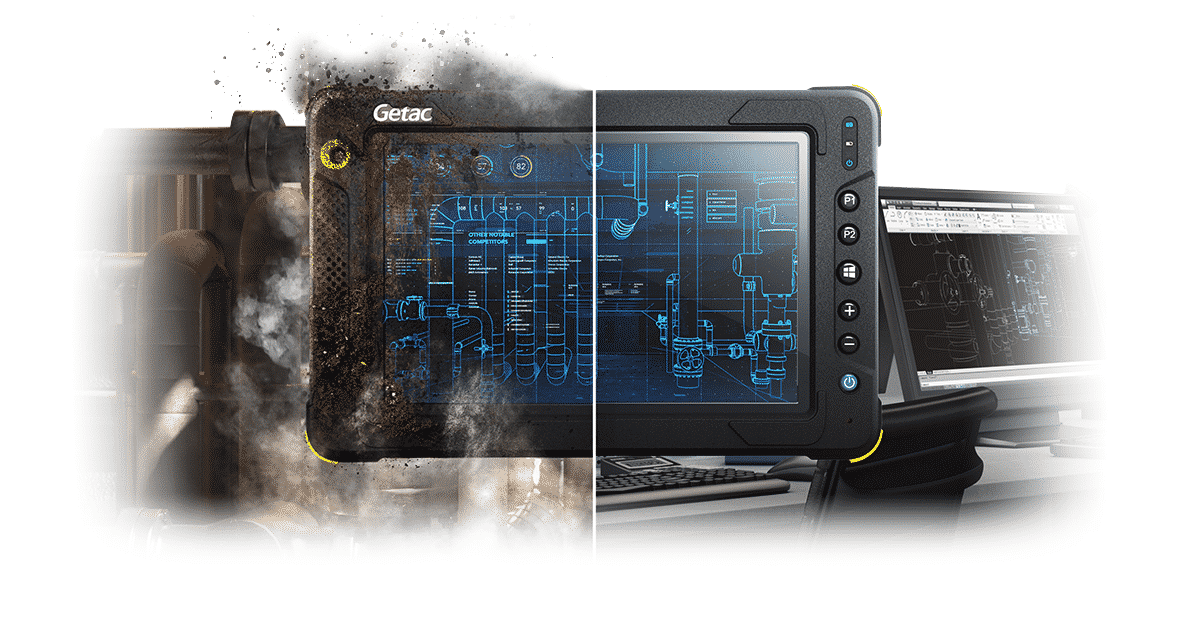 Designed Safe
The EX80 was engineered from the ground up with user well-being in mind. Surface temperature control, mechanical testing, fault protection, silicone potting compound encapsulation, and the power management system combine to provide ultimate safety during operations. This makes the EX80 uniquely suited for use in the oil and gas industry, where a single stray spark may lead to disastrous consequences.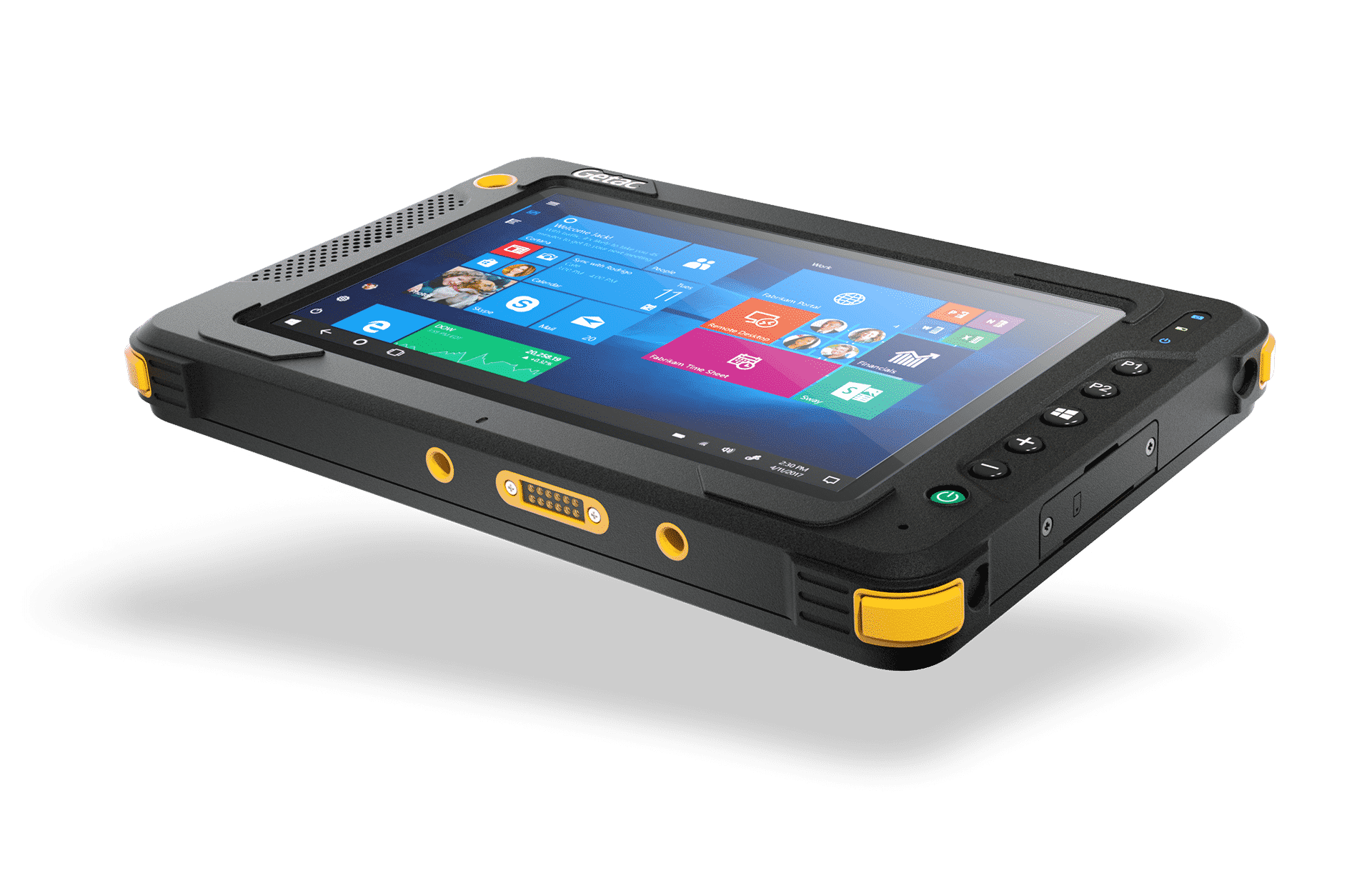 Thin and Compact
Size matters when it comes to mobility. Weighing in at 1.48 kg and with a thickness of 1.14 inches, the EX80 fits ergonomically in one hand, and the non-slip case makes it easier to grip. Frontline operatives will feel no extra burden when they bring the EX80 along with their tools and equipment.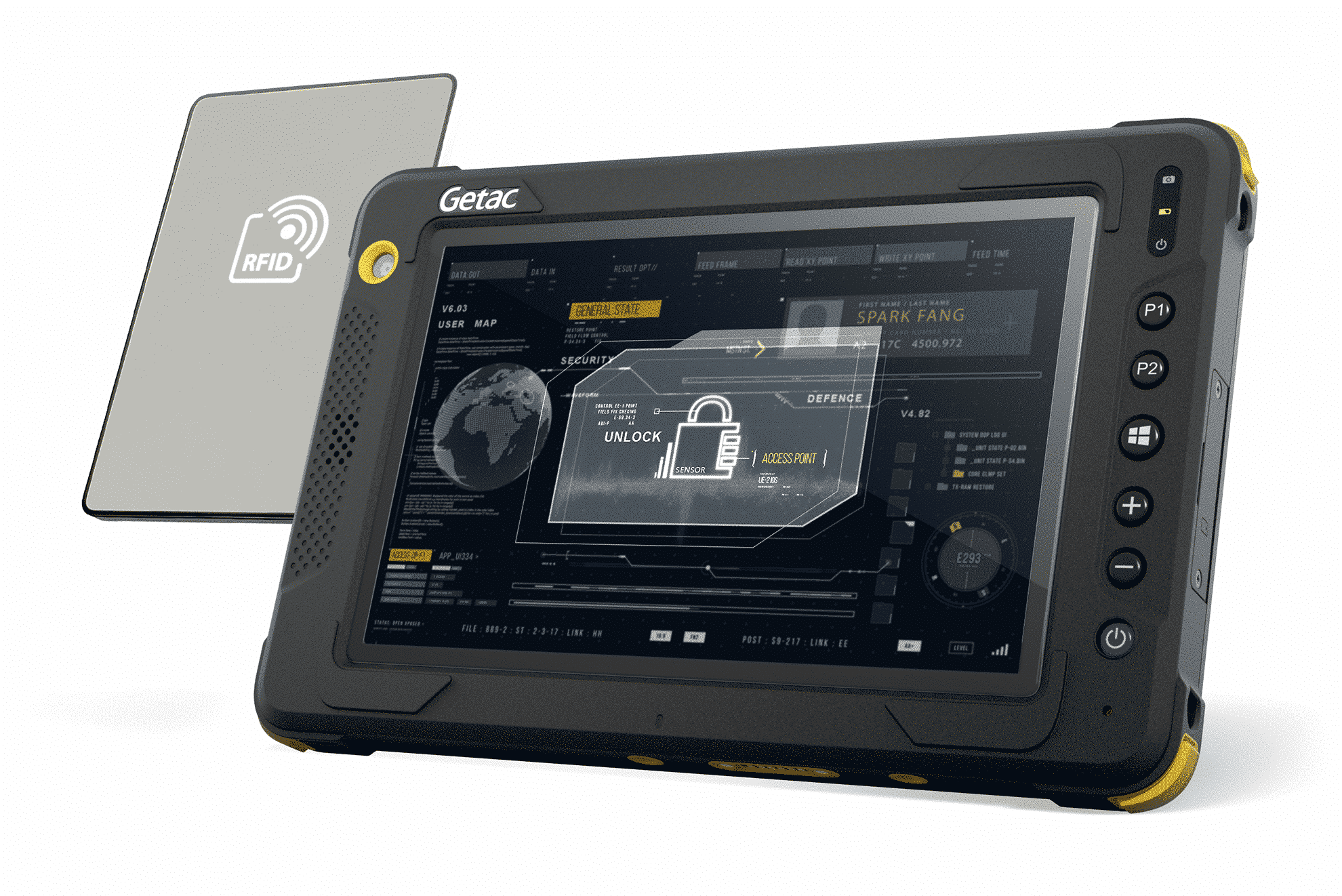 Precise & Convenient Data Collection
The contactless HF RFID reader and Getac button manager ensure efficient and exact data collection, decreasing the amount of time you have to spend exposed to unsafe working conditions. RFID can be used for product identification and quality control, reducing the possibility of accidents caused by human error.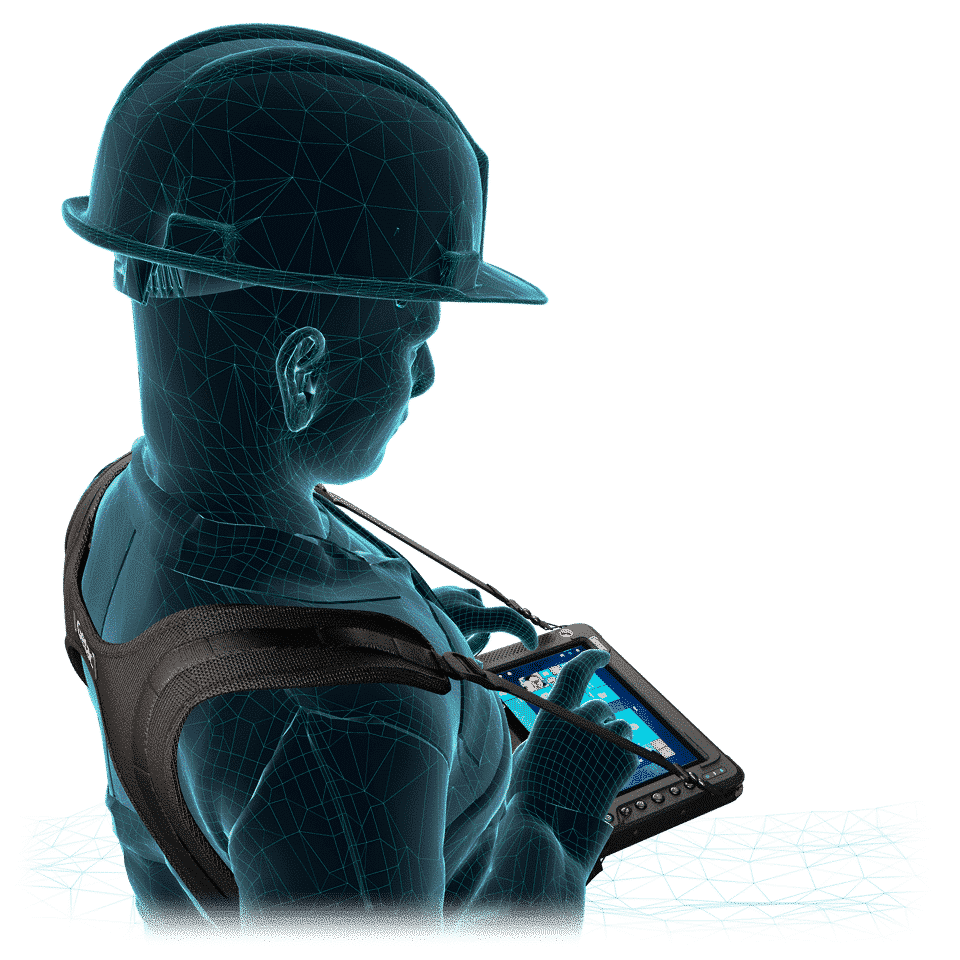 Accessorize for Better Performance
The EX80's rotating hand strap converts to a kickstand or stylus holder. A two- or four-point shoulder strap, as well as an office dock provide a wealth of convenient use options in workplaces where hands-free carrying and ease of access is paramount to successfully completing critical missions.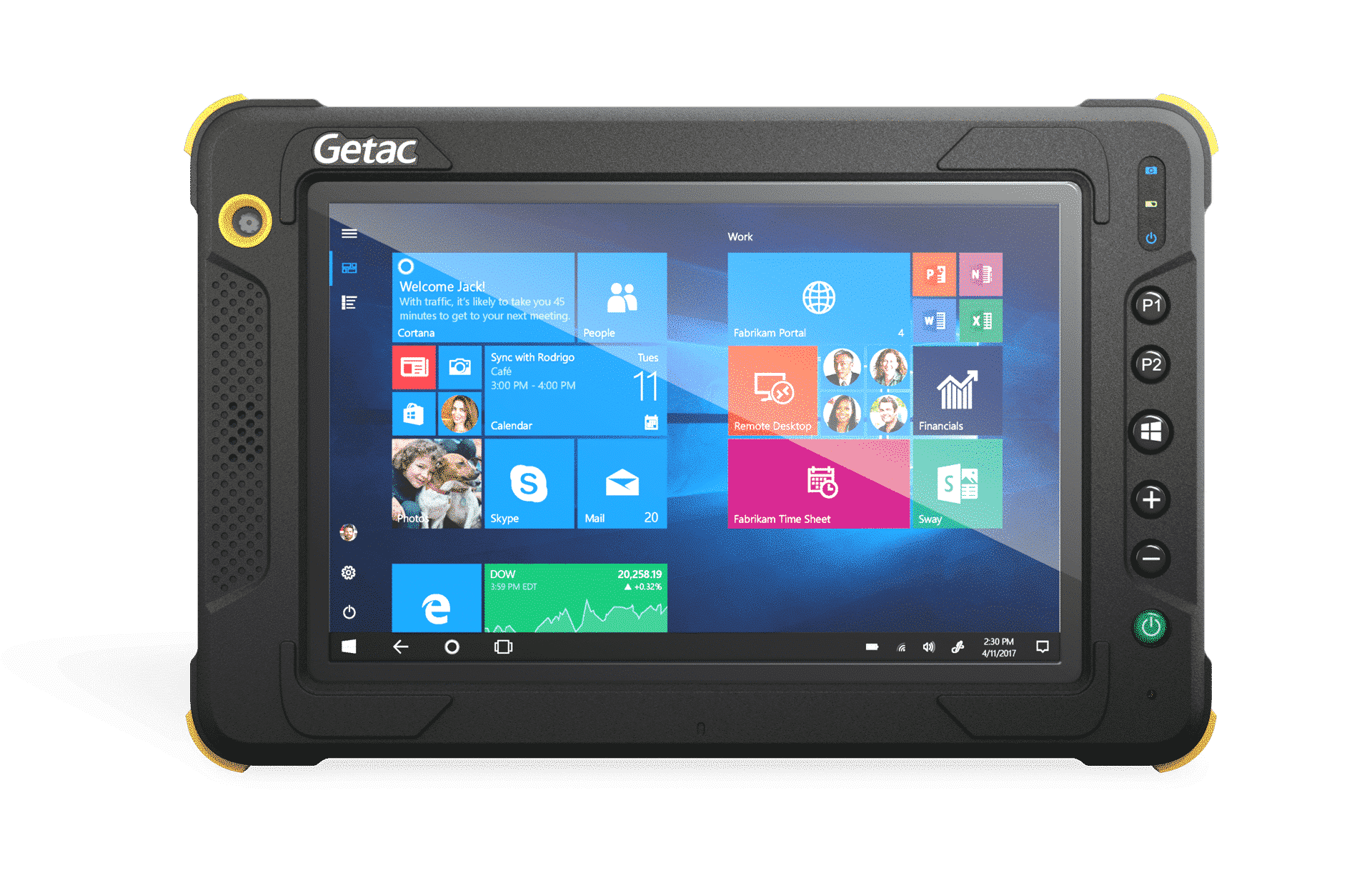 Bright 8" Sunlight-Readable Display
The EX80's brilliant 8″ sunlight-readable display with WXGA IPS (600 NITs) screen offers clear and easy viewing in challenging conditions. No matter how bright the sun gets in oil fields or on offshore oil platforms, the information on your screen will always be as clear as day.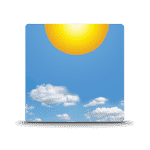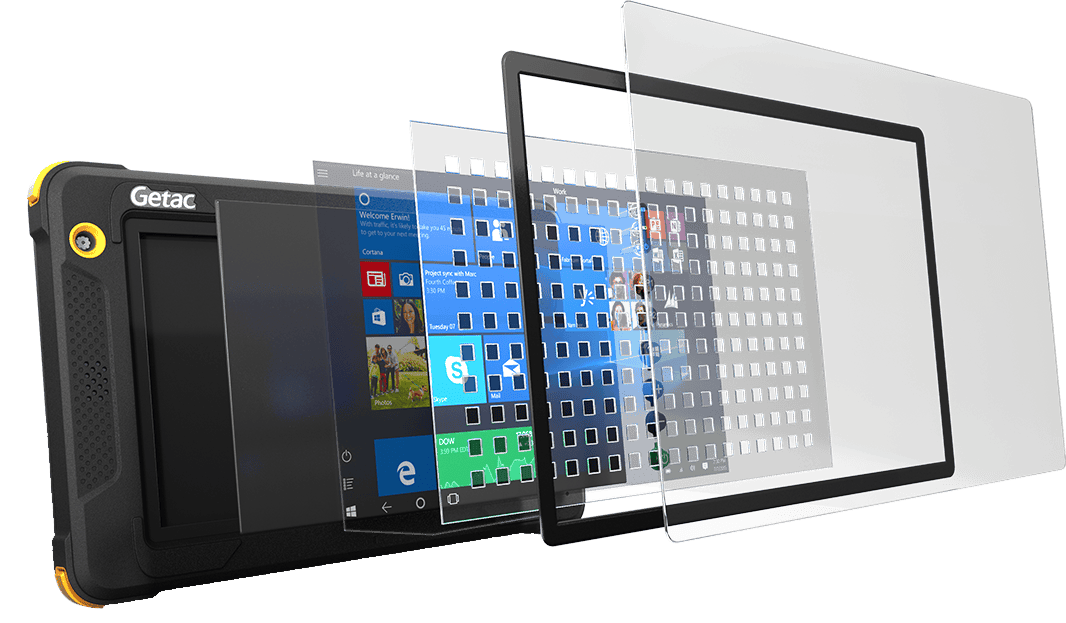 LumiBond® 2.0 — Touch Responsive
Our revolutionary LumiBond® 2.0 technology bonds the display glass to the touch panel and LCD, creating a single panel that is more durable and readable, with enhanced contrast and crisper colors than other rugged display. The bonded panel responds effortlessly to every touch. Advanced touch modes allow operation in the rain with gloves and the included hard-tip stylus, making the EX80 ideal for signatures and precise note taking, especially when you need to work outdoors in bad weather.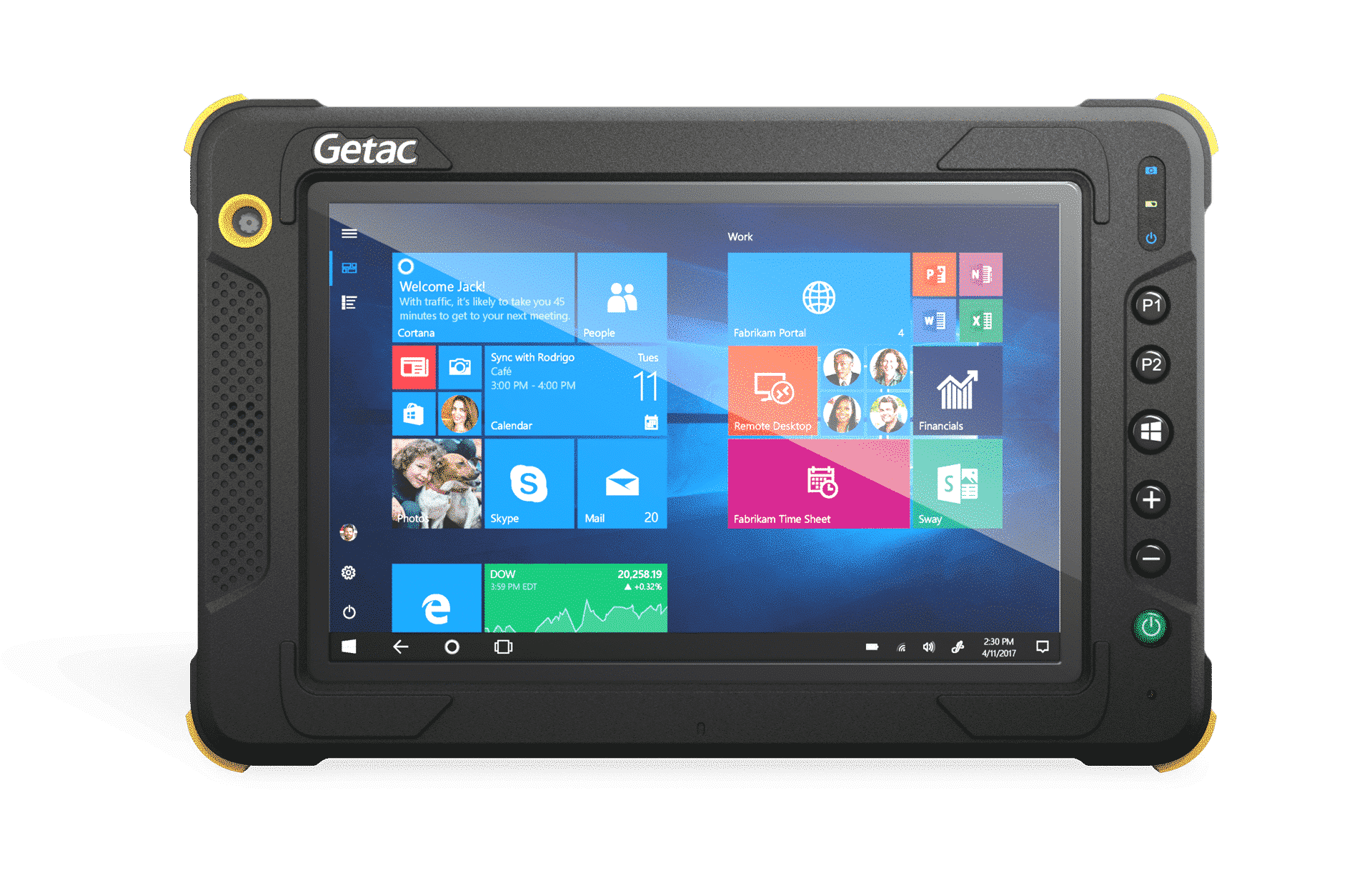 Built to Survive™
Getac manufactures rugged tablets down to the chassis. The EX80 is engineered to withstand drops, shocks, spills, vibration, dust, liquid, and more. Independently tested and certified to MIL-STD-810G and IP67 standards, the tablet is salt fog resistant. It is ideal for use in the harsh environments found on offshore oil platforms and in oil fields, where a less-rugged device may not survive.
Exceeding Expectations.
Our new Bumper-to-Bumper fully rugged warranties go beyond the expected to protect your productivity.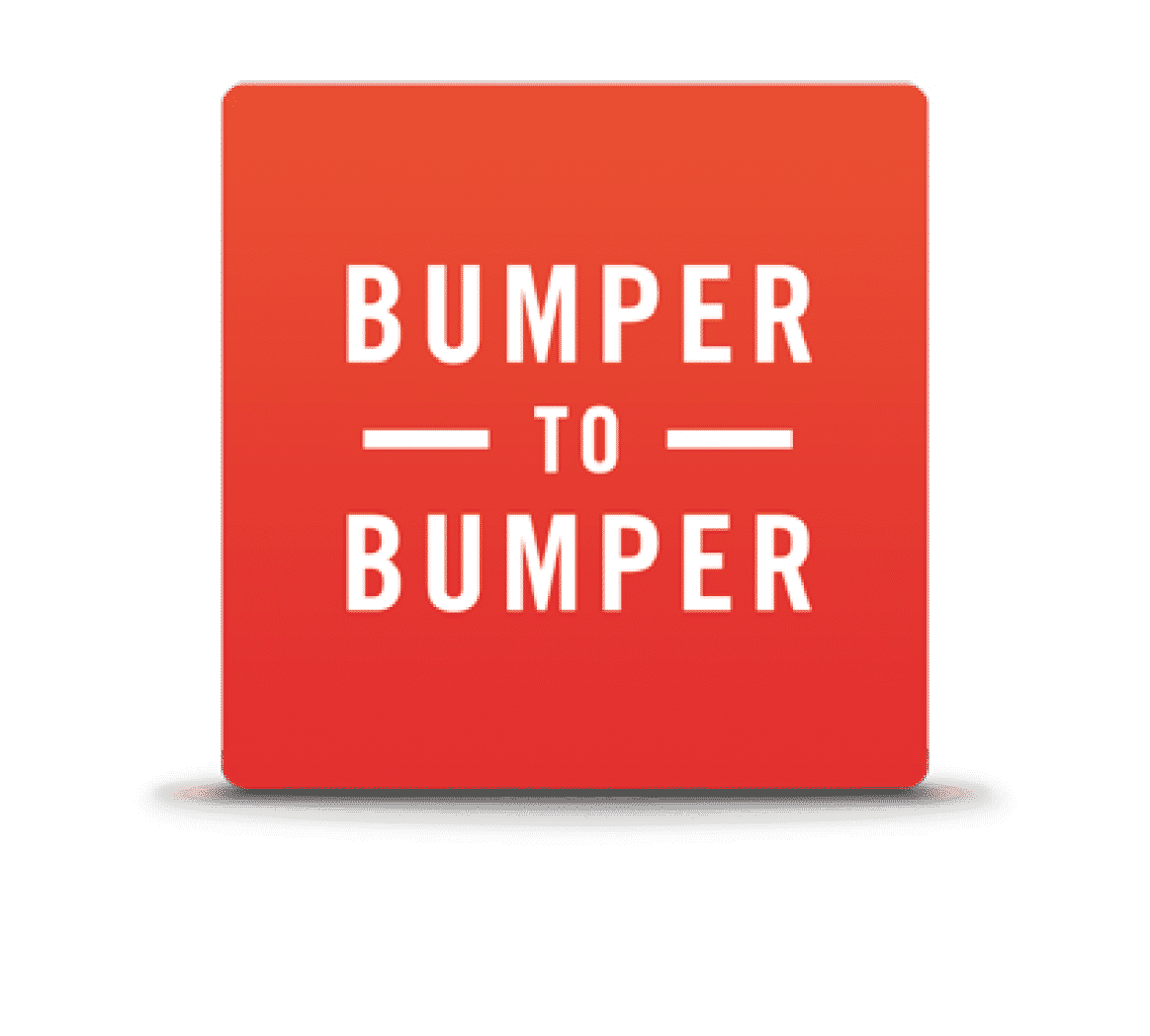 3 to 5 Years Warranty
Accidents can take your equipment out of service when you least expect it, especially in a rugged environment, which can cause costly equipment downtime. That is why Getac has introduced accidental damage as standard under our new Bumper-to-Bumper warranty, to help minimize your enterprise IT costs. Bumper-to-Bumper is your hassle-free guarantee, supported by the class-leading Pack & Collect logistics service in Europe, and rapid repair and return by Getac's in-house experts. That means you can depend on us to have your unit back in service within days.
Standard. 3 to 5 years Bumper-to-Bumper.
For full details of the warranty protection, see the Terms and Conditions.
*Images shown are for reference only. Actual product may vary due to product enhancement
EX80 Technical Specifications
Bluetooth performance and connectable distance may be subject to interference with the environments and performance on client devices, users may be able to reduce effects of interference by minimizing the number of active Bluetooth wireless devices that is operating in the area.
For use in non-hazardous areas only.
Weight varies from configurations and optional accessories.
Tested by a national independent third party test lab following MIL-STD-810G.
[All specifications are subject to change without notice.]
Information provided herewith is for reference only, available specification shall be subjected to quotation by request.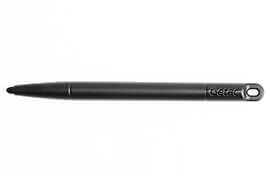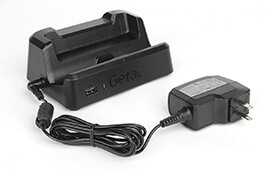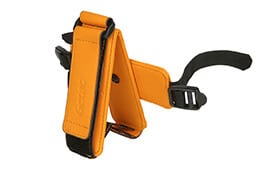 Rotating Hand Strap with Kick Stand and Stylus Holder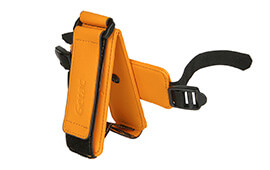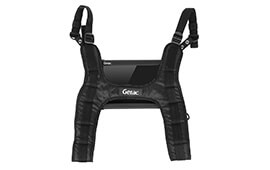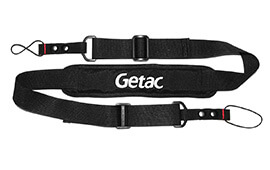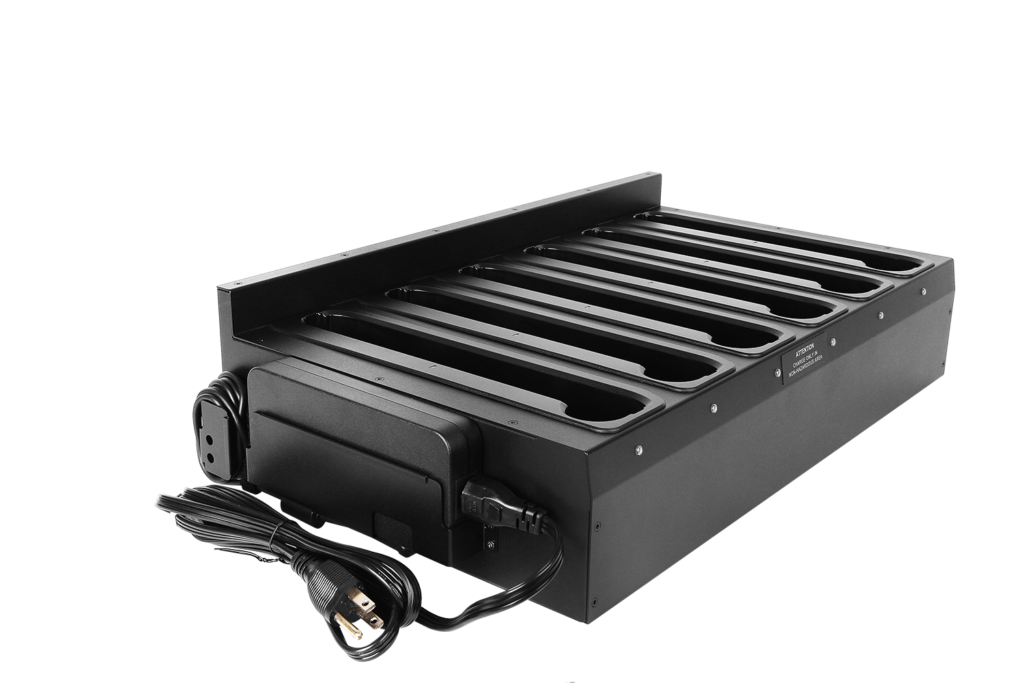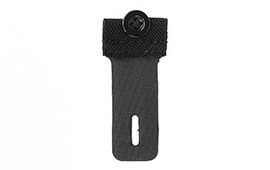 Need a quote? Let's talk!